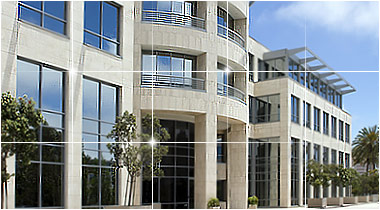 About Dong Fuh
Taiwan's Dong Fuh Biotech Co., Ltd. focuses on the research and development of herbal health food supplements. The company has its own R&D team, whose expertise covers modern medical science, Chinese herbal medicine, nutritional health, and other areas. Dong Fuh commissions professional manufacturers that adhere to CGMP quality standards, to produce its high-quality, effective and safe products.
History
Established in 1994, Taiwan's Dong Fuh Biotech Co., Ltd. has mainly engaged in research and development, as well as sales of biotechnology. Since its inception, the most advanced and international research and development technologies have been adopted, along with the special Chinese herbal medicine extraction technology to obtain the essence of traditional Chinese medicine. Based on the concept of repairing the damages within the body, and in accordance with the traditional Chinese medicine belief in treating the root cause, Dong Fuh adheres to the high-quality standards set by CGMP. This has led to its successful development of biotechnology nutrition products and cosmetic products with advanced global standards and independent intellectual property rights.
Taiwan's Dong Fuh Biotech Co., Ltd. is a biotechnology research and development company specializing in Chinese and Western medicine and nutritional health products. We maintain a professional and prudent outlook at all times and spare no effort in coming up with the most effective food and nutritional health products tailored towards East Asians. We have a huge R&D team of outstanding elites spread out throughout Taiwan, whose areas of specialty encompass modern medicinal science, Chinese herbal medicine, biochemistry, nutritional health, and etc.


We have cooperated with research institutions in the United States and Japan to utilize modern biotechnology. Adhering to the traditional Chinese medicinal principle of treating the root cause, we extract the essence of herbal medicine and improve its biological activity in the body by implementing the world's most advanced Chinese herbal medicine extraction technology. We follow the concept of repairing damages within the human body and change cell genes. As a result, we have jointly developed a batch of biotechnology nutritional health foods with independent intellectual property rights that meet advanced global standards. All products follow CGMP's quality standards and regulations. The problems of chronic diseases and aging that human beings are facing today need to be resolved urgently. As such, our products have been registered and sold as food products in the Taiwan market.


In terms of global biotechnology standards, Germany comes in the first place, with Taiwan coming in second, but if we focus on the standard of Chinese herbal medicine biotechnology, Taiwan is clearly the pioneer. On the whole, the new high technology that Dong Fuh utilizes is of the highest standard in Taiwan. Its level of Chinese herbal medicine biotechnology is also the most advanced in Taiwan, and is unique in the prevention and treatment of pancreatic and liver illnesses. Even more outstanding is how it improves metabolic illnesses and auto-immune function. It is Dong Fuh's utmost hope that the results of research and development will benefit all human beings and help them lead healthy and happy lives.